Click here to complete our personal injury case evaluation form.
Spinal Cord Injury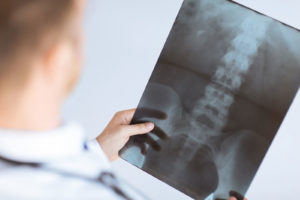 Severe paralysis results in a lifetime of costly medical expenses and drastically limited ability. At G. Eric Nielson & Associates, we understand the difficulties that spinal cord injury victims face and diligently strive to obtain proper compensation for their loss. Our spinal cord injury attorneys offer more than 20 years of experience and are knowledgeable about the medical and scientific issues that arise in litigation. Contact a Salt Lake City injury attorney for a free consultation.
Quadriplegia and paraplegia are catastrophic injuries that can result from any accident or negligent act.
Medical error
Bruise or tumor unnoticed on spine
Car accidents
Rollover
Severe crash
Rear end collision
Other motor vehicle accident
Falls
Fall from heights
Severe slip and fall
Aggressive Representation
The attorneys at G. Eric Nielson & Associates see the difficulties of life after a serious spinal cord injury. Because of medical negligence, an automobile accident, or severe fall, your life will never again be the same. We employ the best medical experts to analyze your case and testify regarding the cause of your injury. We utilize rehab specialists and life care planners to evaluate the current damage and future economic hardship as a result of your injury.
We fight for maximum compensation so that medical expenses are no longer an issue. You can concentrate on your rehabilitation and the restoration of your quality of life. Contact a Salt Lake City injury attorney today. We offer free consultations.