Wrongful Death
Salt Lake City, Tooele and Price, Utah
Click here to complete our personal injury case evaluation form.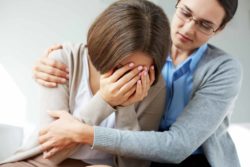 The loss of a loved one is always devastating. But when the death could have been prevented, the loss feels even greater. We have seen this happen all too often at the law firm of G. Eric Nielson & Associates, in Salt Lake City, UT. When someone else's carelessness brings about another's premature death, we can help you recover compensation from the negligent party, for damages including:
Medical costs
Funeral costs
Loss of wages
Loss of future income
Loss of companionship
Pain and suffering for the victim and his or her family
Medical malpractice and wrongful death
When medical malpractice causes a death, the legal remedy is a wrongful death case. Not every death can be prevented, and not every medical mistake rises to the level of malpractice. But when we need medical attention, we expect medical personnel to provide a certain standard of care, including prompt and competent diagnosis, attention to our concerns and symptoms, and appropriate treatment. If these things are not delivered, and harm results, we may have a valid legal case for medical malpractice. If death results, our loved ones may have a valid wrongful death case.
The failure of the medical personnel could be in a lack of diligence, lack of medical competence, or simply an unacceptable mistake, given their extensive training.
Medical malpractice may involve such things as:
Delayed diagnosis of an illness such as breast cancer or prostate cancer
Incorrect diagnosis, resulting in improper treatments
Incorrect dosage or type of medication
Failure to follow appropriate safety procedures
Unsafe equipment or practices
Failure to recognize and promptly treat medical emergencies such as heart attacks
If you believe your family member died as a result of these or other types of negligence on the part of doctors or other healthcare professionals, hospital policies and practices, or unsafe medication or equipment, you may be able to receive compensation for your losses. Contact our wrongful death lawyers today for expert help on what to do.
While it is difficult for many families to consider filing a lawsuit soon after losing a loved one, it is important to act quickly to protect your legal rights, and to secure your family's financial future. If you've lost a loved one as a result of medical malpractice, you owe it to yourself and your family to seek the compensation you need and deserve. By talking to our wrongful death attorneys, we can help you get the help you need.
Call or email our Salt Lake City office today for your free personal consultation and case review with our experienced, professional wrongful death attorneys. We'll go over your case with you and help you and your family start getting your lives back together, today.