Click here to complete our personal injury case evaluation form.
Gentamicin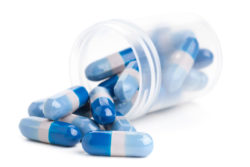 Gentamicin is an antibiotic that should be used sparingly, or not at all, to avoid Gentamicin ototoxicity, also known as Gentamicin poisoning. Doctors who understand the risks of Gentamicin and over-prescribe the antibiotic should be held responsible for their negligent actions. G. Eric Nielson & Associates, offers more than 20 years of legal experience and diligently represents the rights of individuals injured by Gentamicin. Contact a Salt Lake City medical negligence lawyer for a free consultation.
Gentamicin Poisoning Symptoms
Physicians may not attend to the signs of Gentamicin poisoning in the elderly, believing the cause of symptoms to be age. Symptoms of Gentamicin poisoning include:
Loss of balance, vertigo
Vision problems (oscillopsia)
Memory loss
Concentration problems
Ringing sound in your ears (tinnitus)
Gentamicin Poisoning Questions
Dangerous Effects of Gentamicin
Gentamicin may be harmless when used sparingly. However, Gentamicin is a very potent antibiotic that, when used inappropriately, could damage an individual's inner ear function. Even with many other antibiotic options available, some doctors prescribe Gentamicin frequently and for long term use. Our medical negligence lawyers protect the rights of injured patients. We fight for clients injured by dangerous drugs.
Aggressive and Understanding Lawyers
Although our firm cannot reverse the effects of Gentamicin poisoning, we work zealously to obtain compensation for our injured clients. If you believe you may be the victim of Gentamicin poisoning, contact a Salt Lake City medical negligence lawyer for a free consultation and case evaluation.