Click here to complete our personal injury case evaluation form.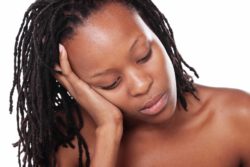 Victims of severe brain trauma face unrelenting problems. Even simple conversations and everyday activities may be a challenge. G. Eric Nielson & Associates, understands how overwhelming it is to help someone face life after a brain injury. Although we cannot repair the damage done, we work to obtain compensation for these individuals' future needs. We offer more than 20 years of experience and success in winning millions of dollars in recoveries for clients. Contact a Salt Lake City brain injury attorney for a free consultation.
A severe brain injury can result from any serious accident. Our skilled firm represents clients who have sustained brain damage as a result of the following accidents:
Auto accidents
Pedestrian accidents
Severe slip and fall
Industrial accidents
Construction scaffolding accidents
Emergency Room Negligence
Closed head injuries are often difficult to recognize. Doctors or technicians in an emergency room may not notice the signs of injury and thus fail to diagnose the damage. They may also be negligent and not inform family members when a patient suffers from a closed head injury.
Brain Injury Symptoms
Slurred speech
Inability to concentrate
Irritability
Memory problems
Brain Injury Lawsuit Representation
Our experienced brain injury attorneys contract with four experienced and highly skilled nurses and a network of forty top medical professionals. These medical experts determine if an individual suffers from brain damage, evaluate the extent and cause of the damage, and assess the future outlook.
Our ultimate goal is to gain answers and compensation for our clients. If you or a loved one has sustained brain trauma, contact a Utah brain injury lawyer for a free consultation.