Nerve Injury
Salt Lake City, Tooele and Price, Utah
Nursing-Home-Abuse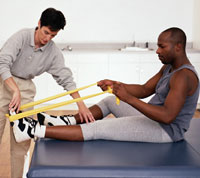 Unfortunately nerve injuries are a common type of birth injury. They can be caused by mishandling the infant during delivery, which can dislocate and damage the joints. In some cases, this type of injury will heal, but in others, the damage to your child may cause long-lasting problems, or even permanent physical and mental problems.
If your child has suffered nerve injury, it would be a good idea to learn more about your legal rights. At G. Eric Nielson & Associates in Salt Lake City, UT, we'd be happy to listen to your concerns and answer your questions. Please contact us to schedule a complimentary consultation whenever you're ready.
Shoulder dystocia
Shoulder dystocia is a common but often serious complication of delivery, where the baby's shoulder becomes lodged behind the mother's pelvic bone during vaginal birth. It happens most often in larger babies. If shoulder dystocia is not recognized and corrected early enough, it can cause serious damage to the nerves in the baby's arm and shoulder region, known as the brachial plexus.
In some cases of shoulder dystocia, the mother may also suffer injuries.
The brachial plexus
There is a complex network of nerves running from the spine through the neck, armpit, and upper arm. When it is damaged as a result of birth injury, it can result in serious impairment, referred to as Brachial Plexus Paralysis, or Erb's Palsy.
Brachial plexus injury can also happen during breech presentations, when forceps or some other kind of force is needed to bring the baby out of the birth canal. The baby's neck can be unduly stretched on one side.
Erb's palsy
Erb's palsy includes a range of conditions, from mild to severe, and may affect not only the range of motion and function of the upper arm, but also other aspects of your child's appearance and development.
Babies with Erb's palsy will often hold their arm limply at their sides, with the hand rotated toward the back. In some serious cases, the eye on the injured side may droop.
Another type of birth injury is cerebral palsy.
How to get help
If your child has suffered nerve damage such as Erb's palsy as a result of complications during childbirth, you may be able to get compensation for those injuries. This might include compensation for necessary medical treatment, ongoing care and physical therapy, as well as pain and suffering damages for your child and the rest of your family.
If you believe that medical negligence during childbirth is the cause of your child's disabilities, call or email our Salt Lake City office today. We'll schedule a free personal consultation with our experienced legal staff. We will review your case with you in detail, and help you determine how to best go forward with your case.