Salt Lake City Medical Negligence Lawyer
Salt Lake City, Tooele and Price, Utah
Laparoscopic Injury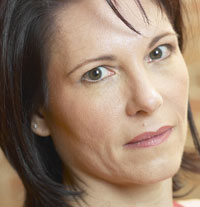 "Kathleen" went to her doctor complaining of abdominal pain and severe cramping. The doctor suspected endometriosis and scheduled her for laparoscopic surgery to explore what was going on. This is where a small incision is made in the abdomen and a device known as a trocar is inserted into the abdomen. The trocar is used to cut a small hole through the layers of skin and fat and into the abdominal cavity. A camera is attached to the trocar and allows the doctor to see what is happening inside the body.
When Kathleen's doctor was inserting the sharp blade of the trocar into her abdomen, he failed to point it away from the vital organs that occupy the abdominal cavity and he pushed it in too far. Within seconds of pushing the trocar through her skin, the doctor had cut a main artery that provides blood supply to Kathleen's right leg and foot.
Luckily for Kathleen a vascular surgeon was called in and he was able to stop the bleeding and save her life. However, permanent damage was done to one of Kathleen's nerves. She was left with a severe "foot drop" that causes her right foot to drag on the ground as she walks.
In suing the hospital, the doctors, and the manufacturer of the trocar, we were able to help Kathleen get compensation for the pain and suffering associated with her condition and also for the fact that she was unable to return to work because of the foot drop.