Salt Lake City Heart Attack Attorneys
Salt Lake City, Tooele and Price, Utah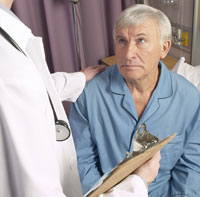 At the law firm of G. Eric Nielson & Associates, we have done a great deal of work for people whose heart conditions were not diagnosed correctly or early enough. While heart attacks and heart disease are well known and should be easy to diagnose in most cases, many patients are still misdiagnosed. Or, their heart-related symptoms are ignored, for a variety of reasons. These misdiagnoses can result in serious lasting damage, and in many cases, death.
Reasons for misdiagnoses of heart disease can vary, but often involve heart problems with non-standard symptoms, such as a heart attack without associated chest pain; or heart problems in patients who are not among the traditional risk group, including young patients.
Due in part to the serious consequences of heart disease misdiagnosis, damage awards in this type of malpractice case tend to be larger than most.
Common misdiagnoses
Because of the wide range of symptoms of heart attacks and other heart disease, heart problems are commonly misdiagnosed as:
Angina
Panic attacks
Anxiety
Heartburn or other gastrointestinal problems
While many different conditions may exhibit similar symptoms as heart disease, it would be irresponsible to rule out a potentially deadly condition such as a heart attack or other heart problem without thoroughly investigating the possibility. Unfortunately, many doctors and medical facilities do not take these reasonable precautions, and too often, patients die or suffer serious injury as a result of their negligence.
Many of the same mistakes are made in cases of breast cancer and prostate cancer.
Women and heart disease misdiagnoses
Statistics have shown that women are more likely to die of heart disease, and yet less likely than male patients to receive aggressive treatment such as heart surgeries and implantable defibrillators for heart disease. Despite these alarming statistics, many medical professionals are dismissive about women's heart symptoms. In part due to this medical negligence, only 62% of women survive their first heart attack, compared to 75% of men.
If you or someone you love has suffered because of a negligent misdiagnosis of a heart problem, you deserve compensation for your damages. Please call or email our Salt Lake City practice today to schedule your free, personal consultation with our experienced medical malpractice attorneys. We'll review your case with you, and help you get started rebuilding your life.