Salt Lake City Injury Lawyer
Salt Lake City, Tooele and Price, Utah
Unapproved Drugs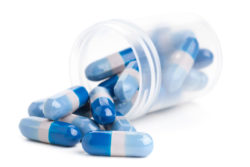 "Lisa" is a beautiful 16 year-old girl who was being treated for depression. Although her medication was working well, a physician's assistant decided for some reason to add a new drug to Lisa's treatment plan.
The drug, called Lamictal, had not been approved by the FDA for treating Lisa's disorder in children. Additionally, neither Lisa or her parents were warned that the drug had a risk of serious, life threatening side effects.
After taking the drug for just a few days Lisa experienced a toxic reaction called Stevens-Johnson Syndrome. Sores developed on her skin that quickly blistered. Lisa ended up in the burn unit of the hospital with 3rd degree burns over most of her body. That was over two years ago. Lisa still has discolored spots over 70% of her body that will remain with her for the rest of her life.
After hiring leading experts in various parts of the country we were able to obtain a settlement for Lisa that not only compensated her for her disfiguring injuries, but also sent a message to the health care providers that care should be taken before prescribing unapproved medications to children.
If you have suffered injuries because a doctor prescribed an unapproved medication, please call G. Eric Nielson & Associates, we can help.