Medical Malpractice Lawyer Utah

Unlike other law firms in Utah, MEDICAL MALPRACTICE is all we do.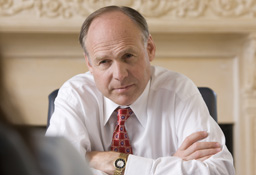 When people suffer an injury as a result of medical negligence, they often do not receive a proper explanation of how or why the incident occurred. At G. Eric Nielson & Associates, we understand our clients' frustrations in searching for answers and difficulties in dealing with preventable injuries. With decades of experience, our attorneys offer personal attention and skillful representation in medical malpractice lawsuits.
Almost all doctors and hospitals in Utah carry malpractice insurance.  The lawyers at G. Eric Nielson & Associates ensure that their clients receive maximum recovery from the malpractice insurance companies.  One of the first things the lawyers do is make sure there is enough insurance coverage to compensate the injured patients.
By law, juries are not permitted to be told about insurance during a trial, but the reality is, an insurance company is paying the lawyer, the legal fees, and in almost every case, will pay the settlement or the jury award.  Because insurance pays the verdict or settlement, the doctors and hospitals do not have to pass the cost on to other patients.
Eric Nielson did not set out to become a medical malpractice lawyer.  Early in his career, however, he met a young widow named Jennifer who needed help. Her husband had contracted chicken pox and gone to a family practitioner with complaints of a cough. The doctor didn't realize that chicken pox is more serious in adults than in children, though he had been trained to know. He didn't take his patient's problem seriously for three days, until his cough became so intense that the doctor finally put his patient in the hospital. It was not until the second day in the hospital, however, that the proper treatment was started. By then it was too late. Jennifer's husband, friend, and the father of her three children died in his hospital bed with Jennifer at his side.
Although Eric could not replace Jennifer's husband, he gave her a sound financial future. As a result of her medical malpractice lawsuit, she could worry about her children's grades rather than the mortgage.
Since that case, Eric has dedicated his practice to helping people like Jennifer and her family fight to obtain justice.  He built a law firm of competent, capable medical malpractice attorneys and paralegals with one goal: Giving the client the best possible representation in a very difficult, complex, time consuming area of the law. Call our team of Utah medical malpractice attorneys if you think we can help you.  You'll speak directly with an attorney, not a call center or a paralegal.
There are no fees unless you recover. Call 801-424-9088 to set up a free consultation, or fill out our consultation form and we will contact you. Our medical malpractice lawyers are ready to fight for the compensation you deserve. With medical malpractice offices in Salt Lake City, Utah, we are conveniently located for many surrounding communities and we serve people throughout the State of Utah, from Logan to St. George.
Contact a Salt Lake City personal injury lawyer for a free consultation and case evaluation. We work to obtain answers and fair compensation for you.