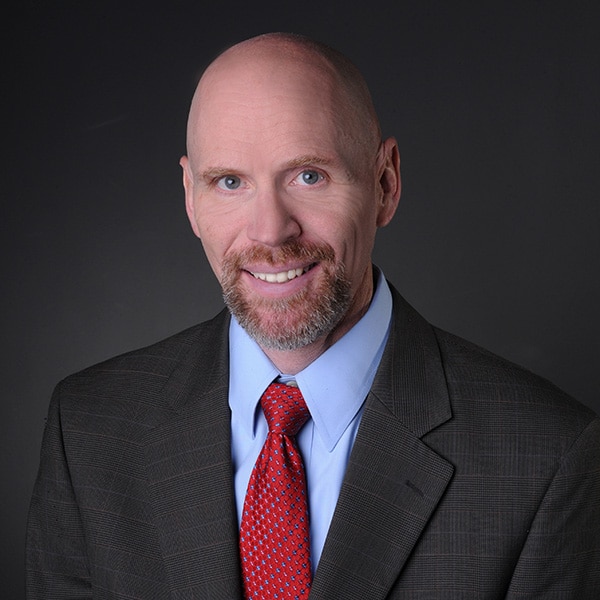 Todd Wahlquist
Medical Malpractice Laywer
(801) 424-9088
toddwahlquist@ericnielson.com
Bio
Todd Wahlquist is an attorney with G. Eric Nielson & Associates and has over two decades of experience litigating complex cases against professionals. Todd began his career at G. Eric Nielson & Associates after graduating cum laude from law school at Brigham Young University. After several years with the firm, Todd went on to own and manage his own law firm representing patients injured as a result of medical malpractice. During that period Todd was appointed by the Utah Supreme Court to sit on the court's Ethics and Discipline Committee where he heard cases involving ethical complaints against attorneys. Todd was soon hired as Deputy Senior Counsel with the Utah State Bar's Office of Professional Conduct where he investigated and prosecuted attorneys for professional misconduct. Lured by the challenge of representing individual patients and their families as they went up against wealthy physicians and corporate hospitals, Todd returned to his roots and  rejoined our firm.
Prior to going to law school, Todd earned his Bachelor of Arts degree in Film and spent several years working in the film and television industries in various capacities. His experience in telling a story to an audience has proved invaluable in helping judges, juries and insurance companies understand what his clients are going through as a result of medical negligence. Todd thoroughly enjoys the process of pouring through medical records, learning the medicine, discovering what happened, and then telling that story at trial.
Todd has served as the chair of the Medical Malpractice Division of the Utah Association for Justice and has published numerous articles on issues related to litigating medical negligence cases. Todd is licensed to practice in the state and federal courts of Utah and Wyoming. He has argued and won cases before the Utah Court of Appeals and the Utah Supreme Court.
Todd is married and attempting to raise seven children. He enjoys movies, DIY projects, pizza and bike racing.
Areas of Practice
Bar Admissions
Utah, 2003
Wyoming, 2023
U.S. District Court of Utah, 2003
U.S. District Court of Wyoming, 2023
Education
Brigham Young University, J. Reuben Clark Law School, 2003
Honors
Cum Laude
Law Review
National Trial Advocacy Team
Professional Associations and Memberships: