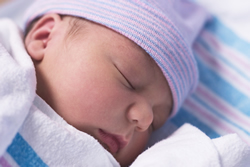 Birth Injuries – What You Should Know
Have you or someone you loved experienced a difficult delivery where your new baby may have received a birth injury as a result?
If so, you are not alone. It's estimated that at least 6 out of every 1,000 live births have complications that could lead to a birth injury. Some injuries are more serious than others. Unfortunately many children with serious birth injuries may never recover and may need continuous special care to achieve the best quality of life possible. We can help you get the resources you will need to lessen the financial burden on your family.
There are known risks in childbirth, but there are also situations where the complications could have been avoided. Perhaps there was some sort of negligence on the part of the medical staff or hospital. Many birth injuries we have encountered could have been prevented and can be linked back to critical mistakes made by hospital staff. In these instances, you may have a medical malpractice claim.
Some questions to ask yourself or your loved one:
1) Was the delivery of my baby uncomplicated and went as well as possible?
2) If I did have complications, were they explainable and I understood the circumstances surrounding the incident?
3) Do I have any questions or doubt about the birth of my baby?
4) Was there anything that was unexplainable or just didn't feel right?
5) Has my doctor answered all of my questions completely?
6) Did the nurses act appropriately?
7) Do I have the financial resources to pay for a lifetime of care my child may require?
8) Can my current home and vehicle accommodate a wheelchair and any medical equipment my child may need?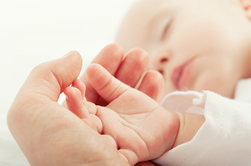 Many birth injuries are detected within 24 hours of a baby's birth. Others, especially those involving damage to the baby's brain, may not show symptoms for months or even years into the child's life.
Something you should know:
While a child may experience a severe brain injury and be severely disabled, that does not necessarily shorten the life span of the child. Many children with severe birth injuries require a lifetime of care involving nurses, home health care, doctors, surgeries and often residential treatment centers. The cost to simply care for your child is astronomical. These children have the ability to live well into adulthood.
You want the best for your baby. If you feel that something went wrong with your child's birth and you question that there may be negligence involved, call our office. We will find the answers to your questions. If we find that there was negligence, we help our clients get the resources they need to provide for their child's needs. We know the medicine and we know the law. We understand what you and your family are going through and what you will eventually need going forward. We want to help find a solution. We may not be able to take away your child's injury but we can make it so that you and your child will have the help and financial resources you will need. Whether it's a new home with no stairs to accommodate a wheelchair, a new vehicle that can carry a wheelchair or a night nurse to help with your child so you can finally get a good night's rest. All of these things are extremely important to your family's future.
The right representation in the case of a birth injury is critical. A birth injury will dramatically affect your child's life as well as your entire family's life. Birth injuries are complex. They take a lot of time to litigate so it's important that you act now.
You need legal advice to protect your rights and share the options available to you. G. Eric Nielson & Associates specializes in birth injury cases. Medical Malpractice Is All We Do. Don't get lost in the hundreds of car accident cases at other firms. We have a panel of leading experts in all fields related to birth injuries and cerebral palsy who will review the case for you. We will get your medical records. We will work with you to find answers. There is no fee unless we recover a settlement for you. You pay nothing up front.
Birth Injury Diagnosis & Treatment: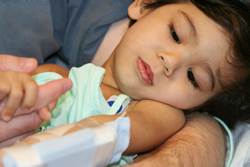 Some birth injuries, such as tissue or muscle damage, can be overcome more easily than others. Injuries involving damage to the brain are permanent and can present a lifetime of challenges. Due to the diverse nature of these conditions, treatments for birth injuries vary by individual and injury.
Treatments Specific to Birth Injuries Involving the Brain:
Some of the most devastating types of birth injuries are those involving the brain. For instance, cerebral palsy, a condition affecting the body's ability to control muscle movement, is caused by irreversible brain damage. In the case of cerebral palsy and other birth injuries involving the brain, a number of treatment possibilities may be used to help relieve symptoms. These include:
Home health care nursing
Physical Therapy
Daily stretching and appropriate exercise
Surgery to loosen tight muscles and release fixed joints; or to address nerve or orthopedic issues
Medication to target particular symptoms, such as seizures and spasms, or to relax tight muscles
Occupational therapy
Speech therapy
Massage therapy
Psychotherapy for behavioral concerns
Children with birth injuries like cerebral palsy can also benefit from: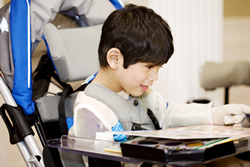 Special Education
Adaptive Equipment and orthotics, such as wheelchairs and braces
Special communication devices, such as language based computers
Just about all types of birth injuries require the assistance of many trained professionals to provide care for the child throughout their lifetime.
If you feel that your child may have been a victim of medical negligence, please call G. Eric Nielson & Associates. We will explain your legal rights and tell you if you have a case. Call now.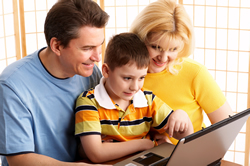 Medical Malpractice is all we do!