Utah Birth Injury Lawyer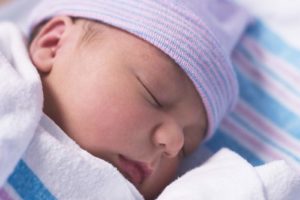 Here is a story about "Sally," a known diabetic, became pregnant and her need for a Utah birth injury lawyer. She received prenatal treatment at a local clinic, but the nurses and doctors at the clinic ignored the impact Sally's diabetes would have on her baby and the delivery. For the last month of Sally's pregnancy, the clinic failed to perform any ultrasounds to see how large the baby was growing. By the time the baby was ready to be born, he was way too large for Sally's body. Rather than perform a c-section, the doctor proceeded with a vaginal birth and both Sally and her baby son sustained serious injuries.
During the delivery, the nearly 11 pound baby's shoulder impacted Sally's pelvis, causing him to suffer shoulder dystocia and other neurological injuries. The length and difficulty of the delivery also required the baby to be resuscitated after his birth and resulted in a brain injury.
This birth injury medical malpractice case settled for a sufficient sum to compensate Sally's son for the brain injury, and the limited use of his arm that he will suffer for the rest of his life.
If you need a birth injury attorney to represent you in your birth injury, or cerebral palsy medical malpractice lawsuit, contact the birth injury medical malpractice lawyers at G. Eric Nielson & Associates in Salt Lake City, Utah.